JUN MIYAKE and 48 WITNESSES
One musician's journey, mapped through long-form interviews and testimonies
Wim Wenders, Jean-Paul Goude, Hal Willner, Lisa Papineau, Joseph Cedar, Régis Roinsard, Nazareth Panadero, Andreas Eisenschneider, Johann Kneihs, Vincent Ségal, Philippe Avril, Yan Stive, Petra Gehrmann, Sublime, Terumasa Hino, Katsuhiro Otomo, Takeo Kikuchi, Akira Shirai, Mika Ninagawa, Sheena Ringo, Ichiko Aoba, Takayuki Terakado, Kotaro Sugiyama, Shizuru Ohtaka, Hanayo, Kyoko Katsunuma, Jimi Satoshi Murakawa, Hitoshi Watanabe, Masahiro Itami, SOIL&"PIMP"SESSIONS, Kazuo Ishikawa, Hidefumi Watanabe, Toshio Matsuura, Kenichi Aono, Kumiko Ueda, ZAK, Seigen Ono, Naoki Tachikawa, Toru Watanabe, Shinya Matsuyama, Kentaro Takahashi, Daisuke Nakanishi, Masaaki Hara,Takanobu Haga, Keiko Miyazaki, Makoto Miiura
"You can feel eternity in a single note played by John Coltrane.
I'm obsessed with that magic which transforms an instant into eternity."

JUN MIYAKE
Inspired by these words from an old interview with Jun Miyake, MOMENTS / JUN MIYAKE delves into the musician's true self, as revealed on TV Documentary "Jonetsu Tairiku," through testimonies gathered from 48 people across 7 countries, along with long-form interviews with Miyake himself.

Starting his career in the world of jazz, Miyake went on to become a successful composer known as the king of television advertisement music. His method of blending genres led to consecutive awards from music critics in Europe, as well as being selected as "Man of 2009" by Galerie Lafayette Homme. He also worked closely with Pina Bausch, arranged the Japanese national anthem for the Rio Olympics and has been involved with soundtracks from around the world.

But how did the Japanese musician make this happen on his own?
Discovered by Terumasa Hino, Miyake moved to New York at 18.
Having lost faith in the future of jazz, he returned to Tokyo at 23.
And at the age of 47, he drifted to Paris like a stranger.
In addition to covering his music career and discography to date, this book follows Miyake's journey as he traversed the world with an unwavering will, drawing on his talents to capture the magic of moments through music.

Based on more than 3 years of interviews,
MOMENTS / JUN MIYAKE is a record of his process in its entirety.

Through his story, Jun Miyake provides a glimpse of the future.

Essential reading for Miyake fans and followers of music and art alike.
Published in Japanese and English.


Title: MOMENTS / JUN MIYAKE
Release: The end of February 2022
Pages: 248
Publisher: Colaxo Inc.
Price: 4,000 yen (excl. tax)
ISBN:978-4-910808-01-7 C0073

Planning: Makoto Miura
Supervision: Jun Miyake
Edit & Production: Colaxo Inc.
Cover Art: Jean-Paul Goude
Cover Graphic Design: Yan Stive
Book Art Direction & Design: Ryo Takahashi
Translation: Trivector Co., Ltd.
Translation Assistance: Sheena Miyake
Japanese Proofreading: Mio Sugawara
English Proofreading: Ben Davis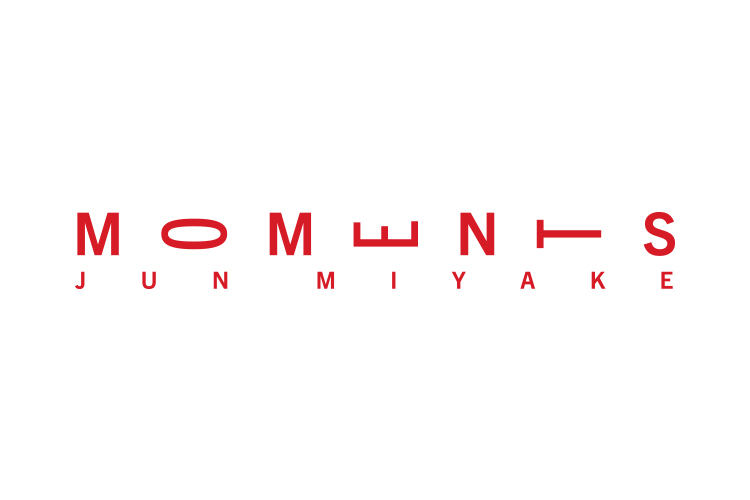 Special Thanks to

Akemi Nakamura, Akira Takamiya, Akiya Yamamoto, Arvin Homa Aya, Ayumi Kawasaki, Bishin Jumonji, Chieko Nakayama, Chinatsu Nakamura, Cliff from Studio Jean-Paul Goude, Cyril Coppini, Dieter Eikelpoth, Emi Necozawa, Eriko Takaoka, Fumio Susaki, Hirotaka Ueno, Hiroyuki Kuwahara, Hitoshi Tabuchi, Jumpei Takahashi, Jun Okubo, Junichi Harada, Kanako Mori, Kasono Takamura, Katsu Nagaishi, Keiko Olivia Tominaga, Keisuke Samejima, Kim Heaok, Koh Akazawa, Kohei Kawashima, Kohei Osa, Kuriko Sato, Laurent Lafont-Battesti, Lisa Yamaguchi, Maho Nonomura, Maik Brüggemeyer, Mami Higashida, Mami Ninagawa, Manabu Chigira, Mari Shimmura, Marianne Williams, Masaharu Arisaka, Masaki Ojima, Masaki Sato, Masami Kinoshita, Masami Murakami, Masanao Murakami, Masayuki Shioda, Matthias Burkert, Mayu Miyazaki, Miho Aoba, Mikiya Tanaka, Naoko Hirai, Naonori Katoh, Naoto Kobayashi, Naoyuki Ikeda, Rachel Fox, Rihei Ogawa, Risa Fukushima, Robert Eikelpoth, Ryu Takahashi, Ryuta Seki, Satomi Miyamoto, Seigo Suzuki, Shirou Sasaki, Takahiro Ando, Takao Oshima, Takeshi Fujita, Takeshi Kudo, Taku Sato, Tamami Suzuki, Tomonari Nemoto, Tomoya Takeshita, Virginie Laguens, Yo Shitara, Yoshihisa Saito, Yosuke Onishi, Yuji Maeda, Yukiko Kiba, Yuko Hayashi, Yuko Sasabe, Yumiko Ohno, Yusuke Nakamura